Free Functional Screening
We will begin by screening your child for the most common functional visual skill deficits. Though this can't replace a comprehensive vision or eye exam, it can show is whether your child would benefit more from a traditional eye exam or a VIP (visual information processing) exam.
To help set your child up for success, we suggest all children undergo a free screening before potential issues can develop. This screening looks at how your child's eyes track, fuse, and focus and evaluates their visual-motor skills to help provide us with the information we need to make an accurate diagnosis.
Comprehensive Examination
If your child requires a comprehensive eye exam, we will schedule one for you. The purpose of an exam is to evaluate your child's visual health and eyesight in a child-friendly environment. To better view the ocular structures inside your child's eye, their eyes will need to be dilated for this exam.
During the exam, we will determine your child's prescription and suggest either glasses or contact lenses if necessary. These exams are performed one-on-one with Dr. Megan Lott.
To help safeguard your child's vision, we suggest every child have their eyes examined at least once per year.
VIP (Visual Information Processing) Exam
This exam goes beyond the routine tests of an annual comprehensive eye exam and includes a thorough evaluation of the visual system, including functional and visual perceptual and processing skills.
We strongly suggest that any child currently struggling academically, athletically, or socially undergo a VIP exam. Once the exam is complete, you and your child will sit down for a consult with Dr. Megan Lott, who will also provide you with a comprehensive written report of her findings.
Please visit the VIP Exam section at the bottom of this page to learn more about our VIP exams.
What Is a VIP (Visual Information Processing) Exam?
If your child is having trouble reading or learning, they may benefit from a VIP exam. Our experienced optometrists will thoroughly examine your child's visual system. Unlike a standard comprehensive eye exam, a VIP exam is designed to evaluate your child's function visual skills as well as their visual information processing and visual perception skills.
This exam aims to evaluate your child's ability to meet their academic, career, athletic, and daily life visual demands. 80% of classroom-based learning is visual, so having vision that is up to the task is critical for success. When a child's vision is compromised, it can hinder their ability to reach their full potential.
Our VIP Exams test:
Visual Perception Testing
Depending on how old your child is, their VIP exam may include a reading assessment. We use computerized reading assessments to:
Assess eye movements
Determine how quickly your child recognizes words
Determine how quickly your child can read
Assess reading comprehension
Evaluate how well your child's eyes remain aligned while reading.
This test is designed to assess your child's functional peripheral vision and determine how well their peripheral vision responds in stressful situations.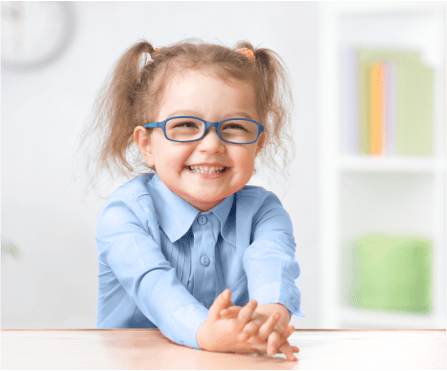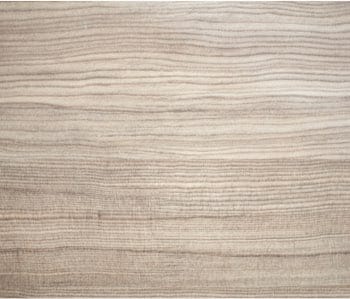 Get Your Child the Care They Need
Getting your child the high-quality eye care they need begins with an accurate evaluation. To identify the root cause of your child's visual issues, we use a variety of evaluations tailored to meet their unique needs.
Visit Our Convenient Location
Hattiesburg
Located in the Bellevue Corner Market Shopping Center.
Address
7117 Highway 98, Suite 30
Hattiesburg
,
MS
39402
Jackson Satellite Location
Located in the Highland Village Shopping Center.
Address
4500 l-55 N Suite 218
Jackson
,
MS
39211
Monday
8:00 AM – 5:00 PM
Tuesday
8:00 AM – 5:00 PM
Wednesday
8:00 AM – 5:00 PM
Thursday
8:00 AM – 5:00 PM
Friday
Closed
Saturday
Closed
Sunday
Closed
Located in the Bellevue Corner Market Shopping Center.
Address
7117 Highway 98, Suite 30
Hattiesburg
,
MS
39402
Monday
8:00 AM – 5:00 PM
Tuesday
8:00 AM – 5:00 PM
Wednesday
8:00 AM – 5:00 PM
Thursday
8:00 AM – 5:00 PM
Friday
Closed
Saturday
Closed
Sunday
Closed
Jackson Satellite Location
Located in the Highland Village Shopping Center.
Address
4500 l-55 N Suite 218
Jackson
,
MS
39211
What Our Parents are Saying
Several years before seeing Dr. Lott our child had surgery to "correct" her particular eye issue. We were told by other doctors she needed same surgery again for the same issue, but instead we decided to try Vision therapy at Belle Vue. Best decision we ever made! Dr. Lott, Dr. Maples, and the staff at Belle Vue have worked wonders with our child's vision. Wish we would have tried vision therapy from the very beginning. Our child's vision & grades have greatly improved and now LOVES to read! Belle Vue is the BEST!!
MR
The best combination of professional expertise and caring, individual attention around! Dr. Megan and all the staff were incredibly helpful in providing direction and care for our newly adopted twins from China, and the time they spent making sure the kids felt comfortable was over-and-above what I ever expected. Cannot recommend them highly enough!
LM
My kids love coming here! They are very kind, caring, patient, and friendly. Love the staff and Dr. Lott!!!
BM
If your child has been struggling in school, I encourage you to bring them here before you do anything else. My daughter had vision issues beyond the usual 20/20 that were inhibiting reading comprehension, writing, and focus. I was completely surprised after her first evaluation with Dr. Lott because I believed she was making huge progress in school. When I had measured tests with a plan to treat and improve each one my daughter's challenges, I knew we had come to the right place. She just did her final evaluation, and her progress over twelve weeks of therapy was astounding. I wish we had brought her here years ago. I'm so very grateful for the wonderful therapists at Belle Vue who were so sweet and patient with my girl.
Please give the office a call. They are so great to answer any questions you may have. Again, I cannot recommend this place enough. I am so thankful for Dr. Lott and for what vision therapy has done for my daughter.
KW
Dr Megan Lott is amazing! My daughter has multiple disabilities and she did not once hesitate to treat her. We had been to two other pediatric ophthalmologists, one which wrote her off and one which advised us to go to the Low Vision clinic, before we found Dr Lott. Dr Lott understood what my focus was for my daughter's vision and worked to come up with a plan to help her have the best use of her functional vision. We got her glasses this afternoon and she hasn't stopped looking around and smiling and giggling since! Thank you from this mama's heart for giving my daughter a whole new world!
CD
My son was struggling in school and had very little confidence in himself. Dr. Lott and the staff at Belle Vue were the help that he needed! The results of his vision therapy amaze me! Homework is no longer an ordeal and he is now an honor roll student. He is now very confident and doesn't approach things with an "I can't" attitude. I honestly believe that the vision therapy he received at Belle Vue will help him succeed in life!
AC
Dr. Lott and her staff at Belle Vue Specialty Eye Care are extraordinary. Along with being professional and very knowledgeable, they have such a sincere concern for all of their patients. I cannot thank Dr. Lott and her staff enough for what they have done for my family. The Hattiesburg area is so extremely fortunate to have them treating our children. I will always be grateful!
We love Dr Lott and everyone who works there. They are so nice!! Both of my boys went through vision therapy and the progress they made was remarkable. We can not thank them enough!!
NT
BVESC staff is always so welcoming to my children – even though having my children in the office can be chaotic. Beyond that, they provide in depth exams that go further than do you need a glasses prescription but to try to get to the root of the matter. They provide in-house therapy and refer out for therapy. My son no longer needs glasses due to their services!!!!
BH
Dr. Megan Lott is amazing! Her knowledge and expertise as an eye care specialist is second to none. We are so very grateful for the way she has helped our entire family. She spent countless hours preparing a plan for one of our grandsons and pouring encouragement into his heart and mind to help him overcome dyslexia. Dr. Meagan has our highest recommendation and support.
DR
My son was provided a thorough eye exam and vision testing per Dr. Lott. Outstanding, professional, knowledgeable service combined with superior excellence in listening, assessment and critical thinking skills. The entire staff is great with children (and mom 😉 ). As a mom of 4 kids (oldest is 23y.o., youngest is 9y.o.) and RN background, I admit this is super rare find! Very impressed with Dr. Lott and office staff. Thank y'all so much for caring!!
AM
If you are looking for exceptional service and expertise, this is it. Very knowledgeable, professional, and helpful! Our little guy had a great experience, and the service and eyeglass selection is phenomenal!
KV
Dr. Lott is amazing. After 2 other pediatric ophthalmologists simply dismissed my daughter and her vision deficits, we found Dr. Lott. She believed in Addison's potential to increase her functional vision. Not only did Addison's eye tracking improve but her head control all improved because she had a reason to look up now! Dr. Lott does whatever it takes to help a child see!
CD
The most amazing people work in this clinic. My son has been a patient with them for 6 months. He has Autism.
They have been a miracle for us. He is no longer on seizure medication, he wasn't he having seizures. He couldnt see. His reading on a 8.2 reading level. He is 7. He is more social. ODD and OCD are not as bad.
They found what numerous Dr's and therapist had missed.
LH
We have been so pleased with Dr Lott and her staff! We thought my son had dyslexia because he had so many symptoms that pointed in that direction. We even paid for therapy for a whole school year. Then we heard about Dr Lott! We immediately had him tested and started on therapy. I could see vast improvements in confidence and interest in physical activity such as riding his bike and basketball immediately. (He had always avoided these activities.) We just finished a second round of therapy because his diagnosis was so bad and we were shocked at the difference in his testing after this 12 weeks. He had improved in so many areas.
My favorite thing to date is that he has almost finished reading a 150 page chapter book since yesterday!! He can't put it down!! He always hated reading before therapy. His grades are wonderful now. His reading comprehension is way up. He makes nearly all 100s in spelling. I could go on and on.
I couldn't recommend Bellevue Specialty Eye Care enough!
KR
Dr. Lott was so thorough and took the time to sit and explain everything to me. It was well worth the 85 mile trip one way! There's gonna be a 10 year old little girl that will see the best in her life from now on. Everyone was very welcoming and polite. Would definitely send people to her.
NC